Simplify the process of podcasting!
Record your audio and send me the files. With my podcast production services, you'll be hitting the play button on your preferred podcast player in no time.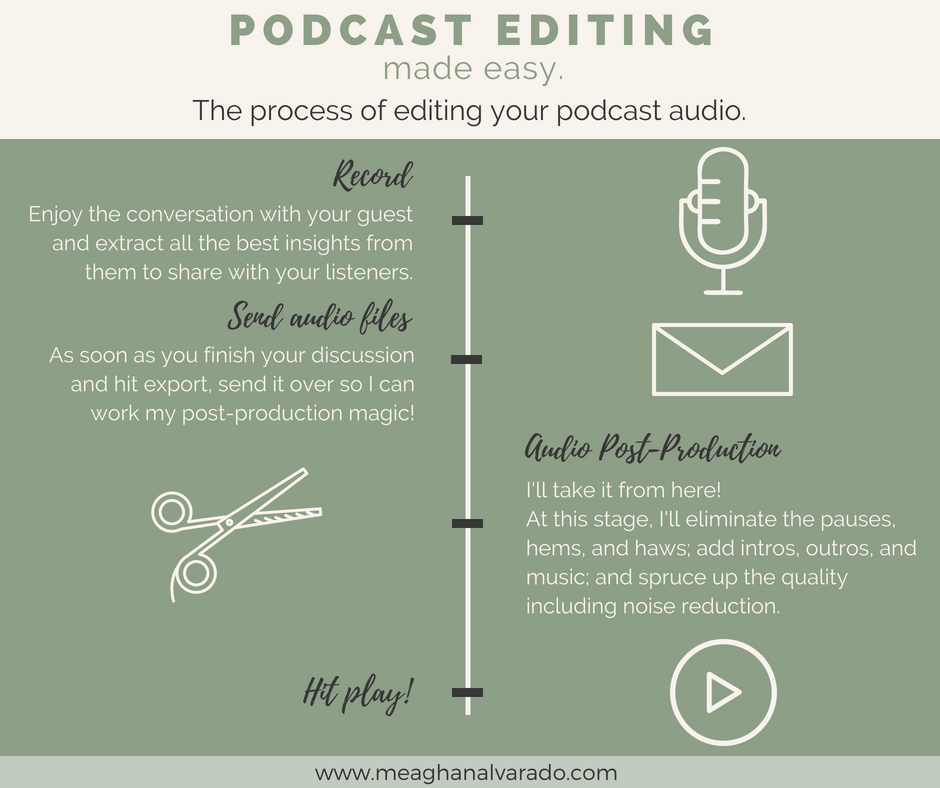 Don't worry about learning a whole new process, or wasting your weekend cutting your podcast audio and writing show notes for each episode. Have your conversation (after you plan it out of course) and then hand off your audio files to me for podcast editing.
I have three years of experience post-producing podcast episodes. That's over 150 episodes!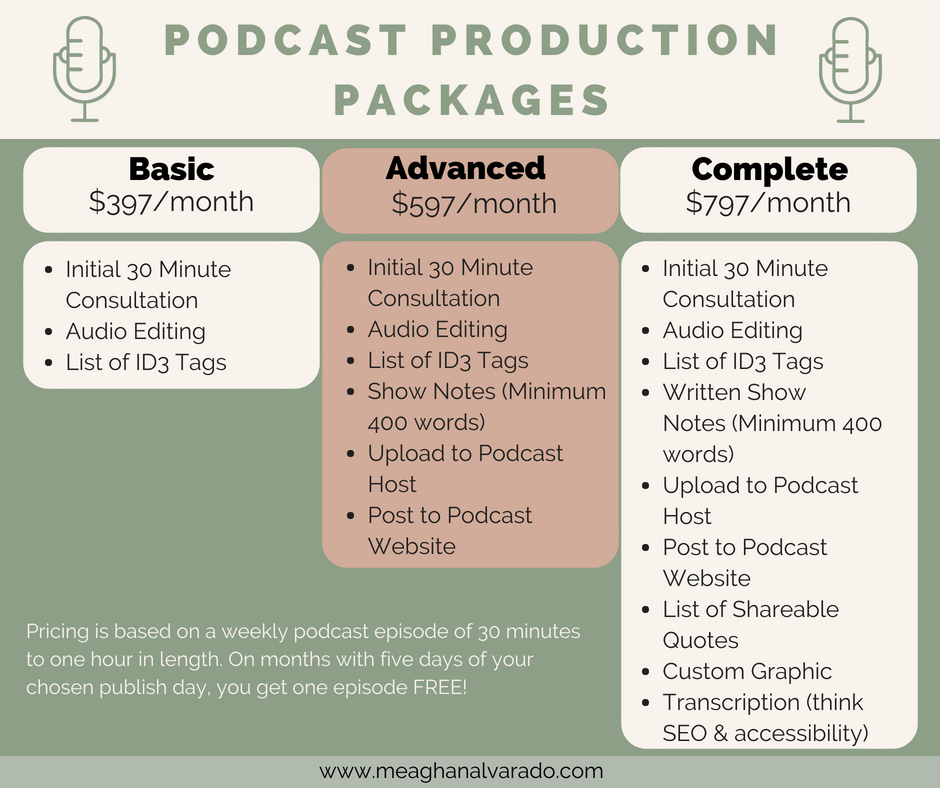 Contact me today to see examples of my work and discuss how I can help with your podcasting production service needs!