Attending Social Media Day Jacksonville reiterated one thing for me – videos and images are the best way to connect with your audience in 2017. Speakers included social media executives at Nasdaq, Southwest Airlines, Cisco, and online influencers like Carlos Gil and Amy Scmittauer who are major proponents of video. Established eight years ago by Mashable, Social Media Day is an event that's held on June 30th in many cities across the country. This was Jacksonville's first thanks to the efforts of host and keynote speaker Carlos Gil who planned the event.
With it fresh on my mind that video is the way to go, I wanted to create a vlog for my experience at Social Media Day Jacksonville. Check out part one of my video recap below, or continue reading this blog post to hear more.
Using Snapchat to Reach Your Brand's Target Audience
Let's start with a few quick facts from Carlos about Snapchat:
There are over 150 million active Snapchat users
The platform reaches 41% of millennials
77% of users are over 18
People use it to connect with friends and see what they're sharing (think rainbow vomit filters and puppy dog ears)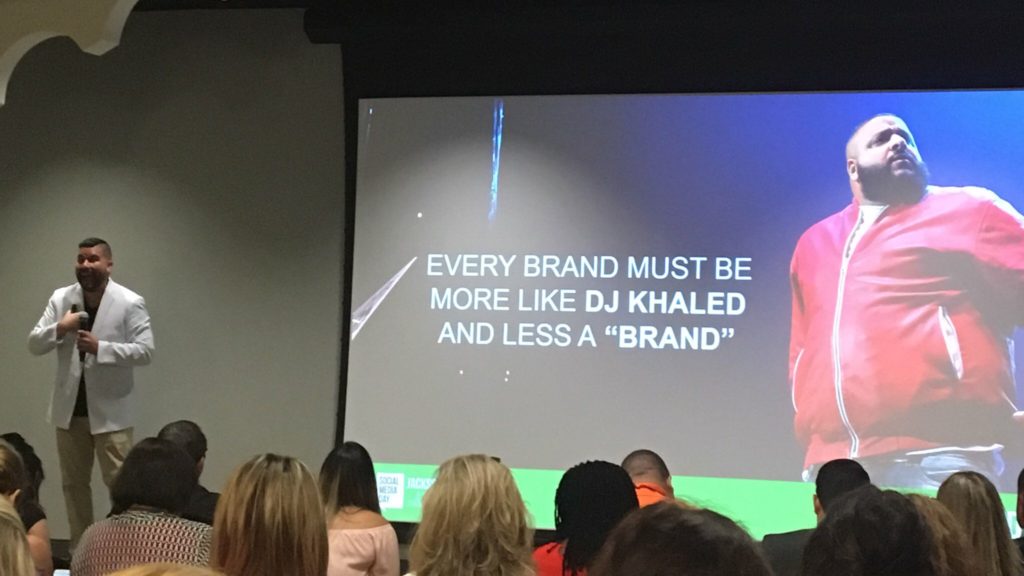 With all of that in mind, he pointed out that Snapchat is simply not the place to sell. Shaun Ayala, another Snapchat influencer, gave a few creative ways to use the platform. For example, by incorporating the tap feature that takes you to the next Snap, you can show a visual progression. Another idea he had was to offer wallpaper through screenshots. These can be created on Canva or another design software, or if you're very artistic, within Snapchat using the various features.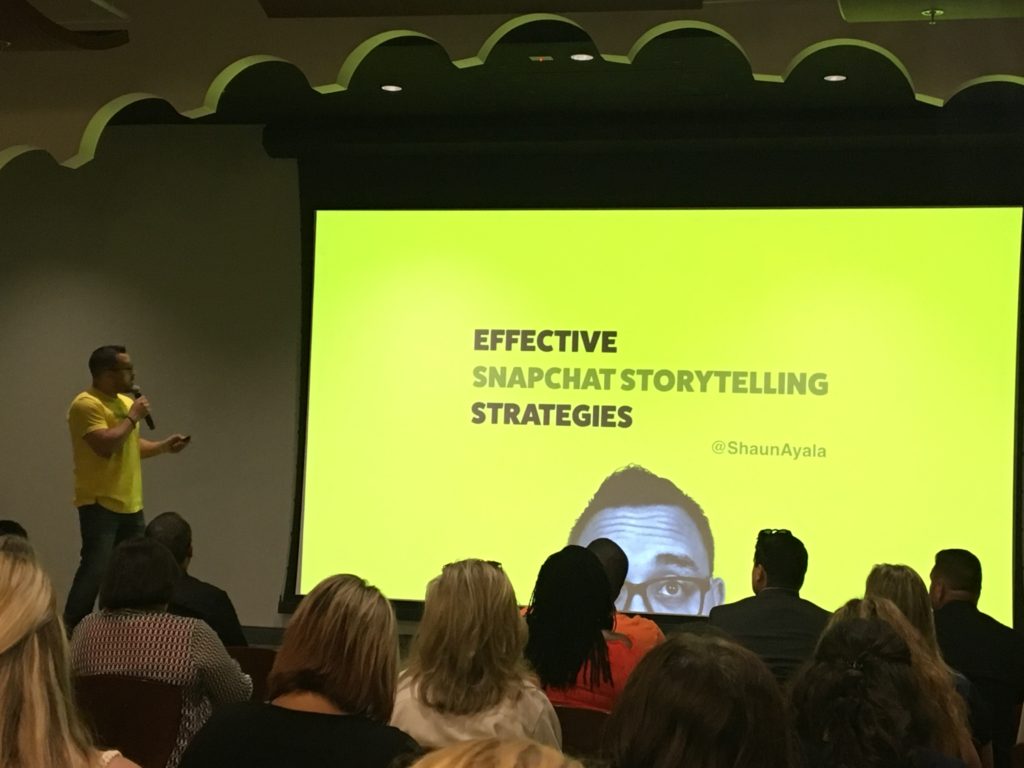 Something many of us forget is the option to delete. Shaun said not to be afraid of deleting part of your story. Just because you posted, it doesn't mean it has to stay there. If it doesn't fit within the story you're telling – delete it.
[bctt tweet="Don't be afraid to delete part of your story. – @ShaunAyala #SMDayJAX" username="meaghanmae"]
Making the Most of YouTube
Amy Schmittauer, the host of Savvy Sexy Social, is a well-known YouTube influencer. As the second largest search engine in the world, I think she's on to something by focusing her efforts on YouTube. Amy talked about the importance of having a home base to send people. This could be your website and blog or main social channel (in her case YouTube).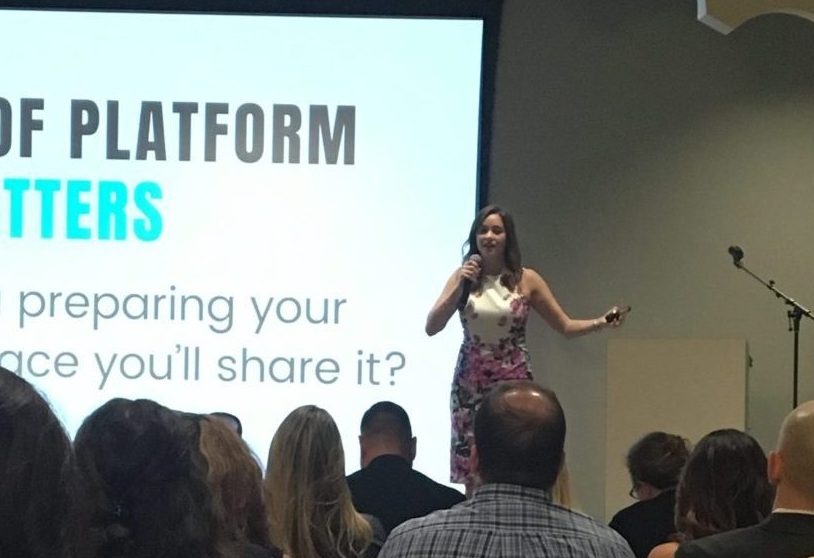 An actionable tip from Amy that you can use when you're creating any form of content is to segment your topics by day. Perhaps you only do how to videos on Monday, reviews on Wednesday, and interviews on Friday. This way when you're thinking about what to create, you have a starting point.
[bctt tweet="Consumers are not loyal to one particular platform. – @carlosgil83 #SMDayJAX" username="meaghanmae"]
As we've all heard many times now, you have about eight seconds to grab your audience's attention. And, if they don't know you, you have about 2-5 minutes to hold their attention if you're an unknown. So creating 15 minute long videos is probably not a good idea until you have a solid following. Hence, why this video is less than five minutes long, and why you'll have to wait for part two to hear about the key takeaways from the other speakers.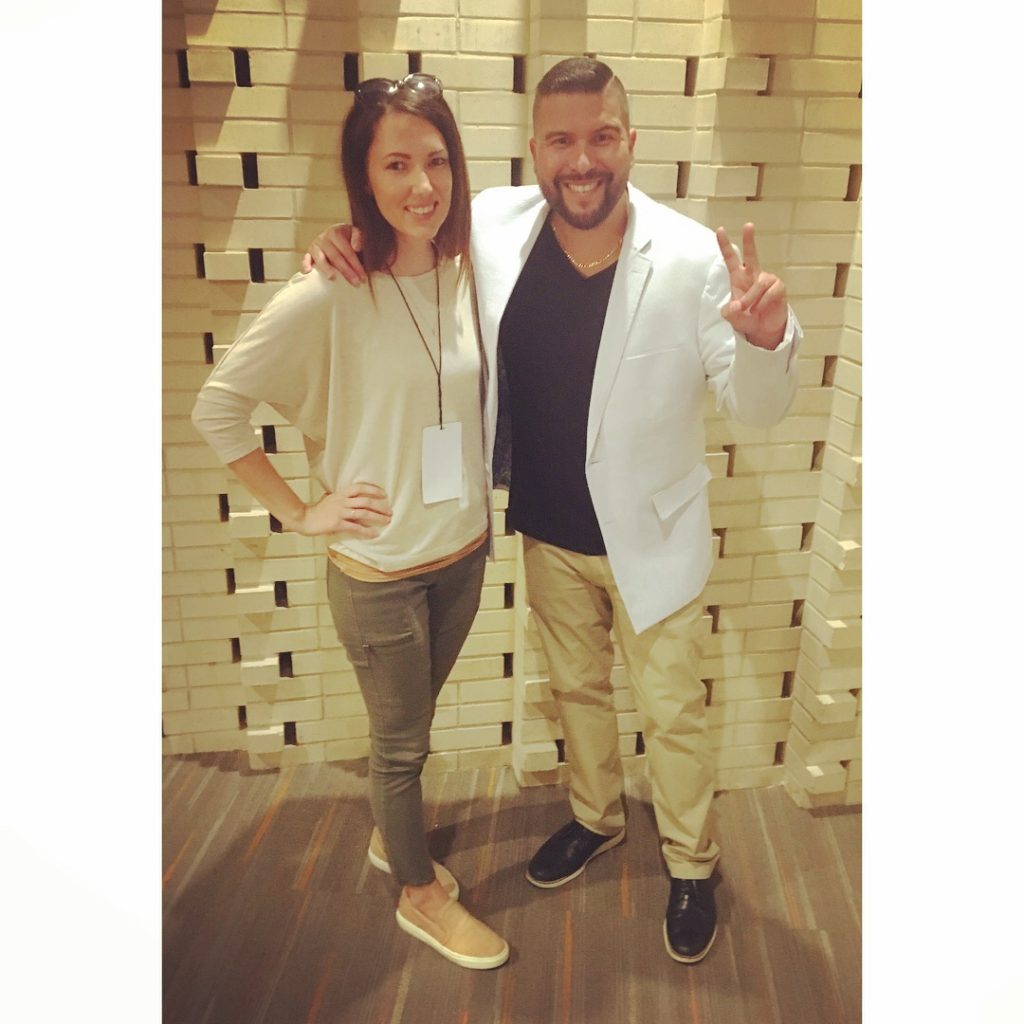 What creative ways are you connecting with your audience on social media? Have you started to use video yet? Let me know in the comments below.